Creamy Kale Salad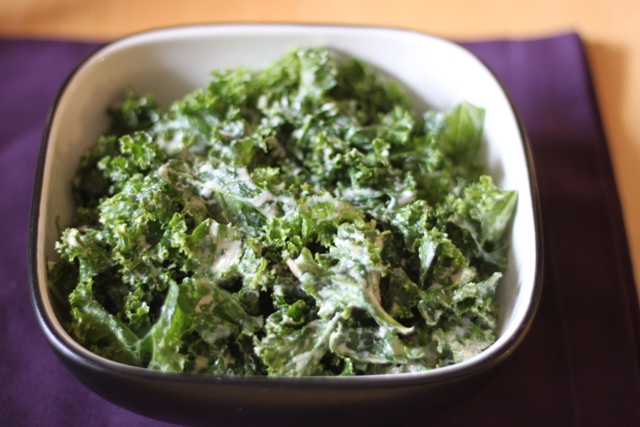 Ingredients:
4 cups chopped kale (ribs removed)
1/4 cup chopped red onion
3 tablespoons raisins
1/2 cup plain Greek-style yogurt
1/4 cup mayonnaise
2 teaspoons sugar
1 lemon, zested and juiced
3 tablespoons sunflower seeds
Directions:
Mix kale, red onion, and raisins in a large bowl.
Whisk yogurt, mayonnaise, sugar, lemon zest, and lemon juice together in a bowl; pour over the kale mixture and toss to coat. Refrigerate 2 hours to overnight. Sprinkle sunflower seeds over the salad and toss to serve.