Stuffed Accra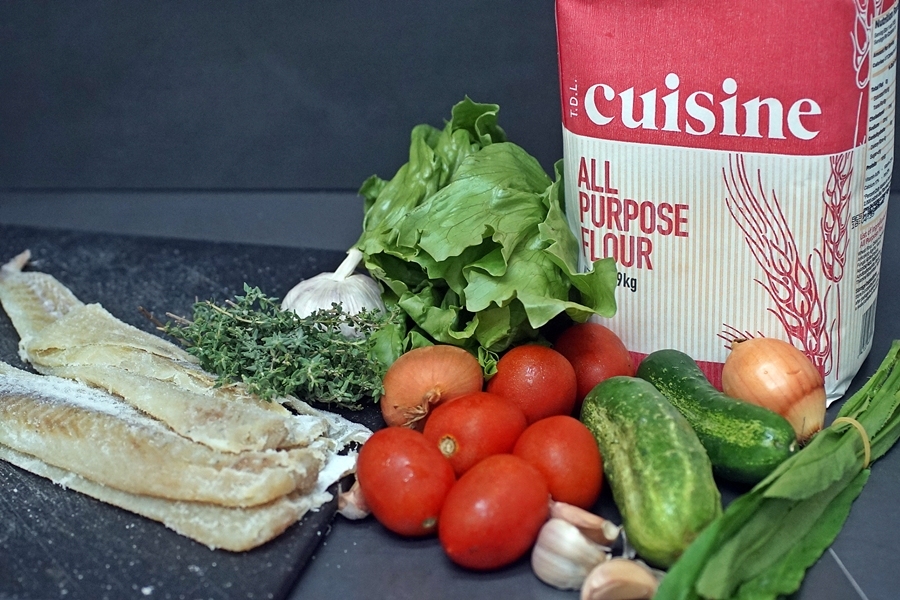 A good way to keep your no-meat Lent fast exciting is by putting new twists on old favorites. Take these loaded Accras made with simple ingredients that you can find at your favorite Massy Stores.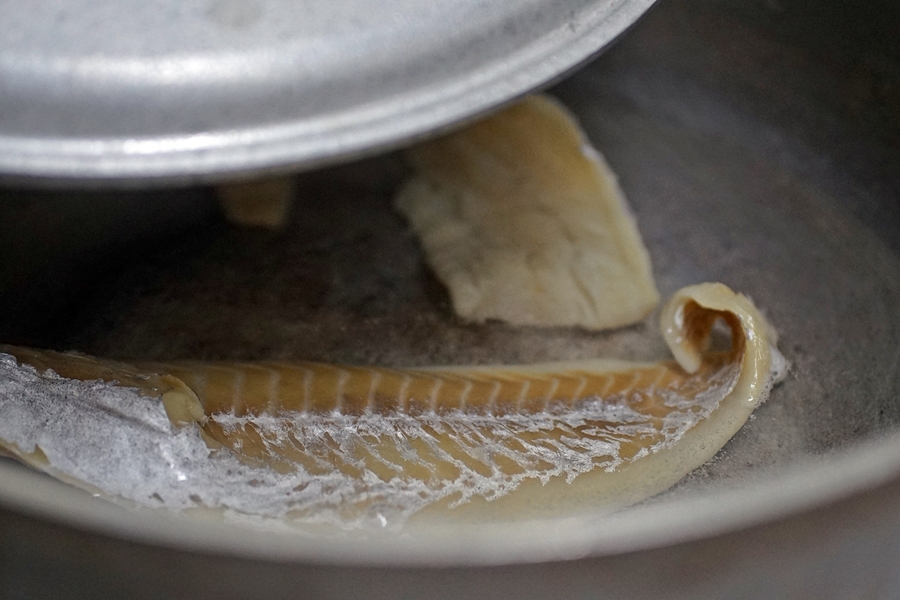 If you're talking Accra, you're talking Salt Fish. Start by boiling the Salt Fish for about 15 minutes to get some of the salt out.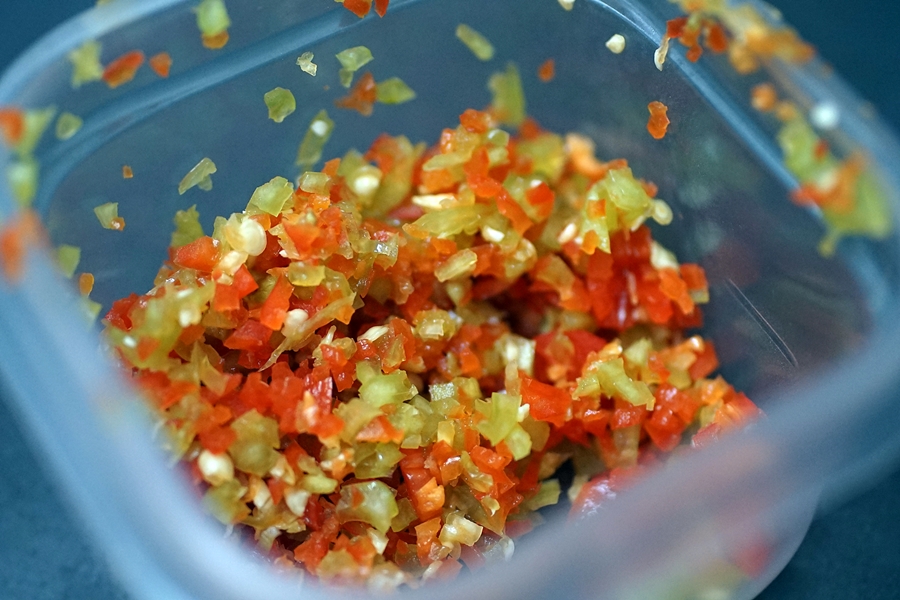 You can use that boiling time to do some prep. Mince some Pimiento.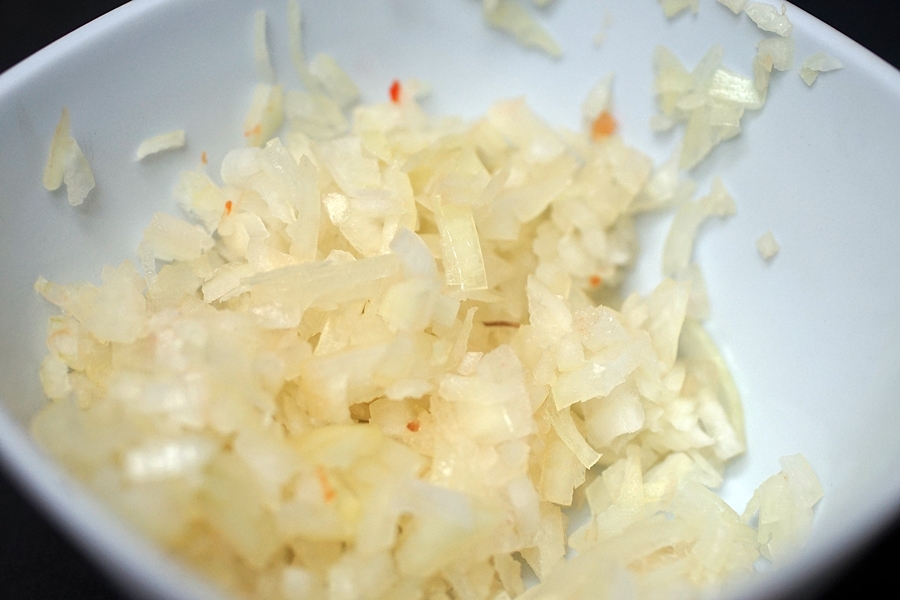 Mince some Onion.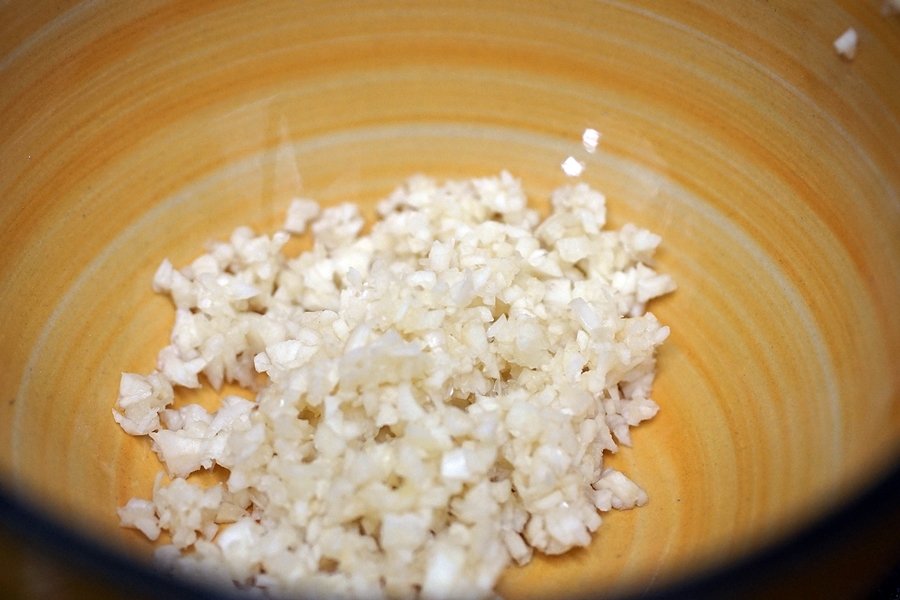 Mince some Garlic.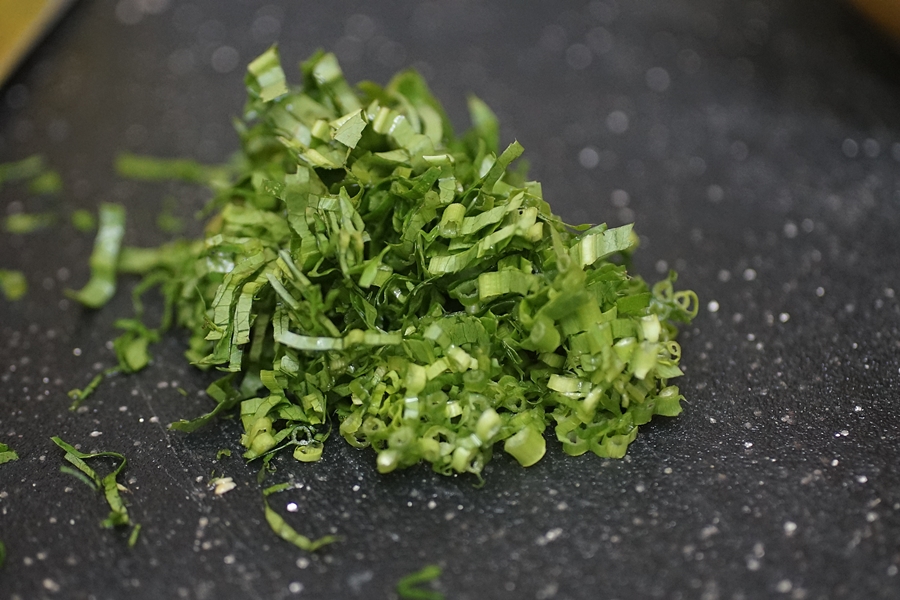 And chop some Chadon Beni.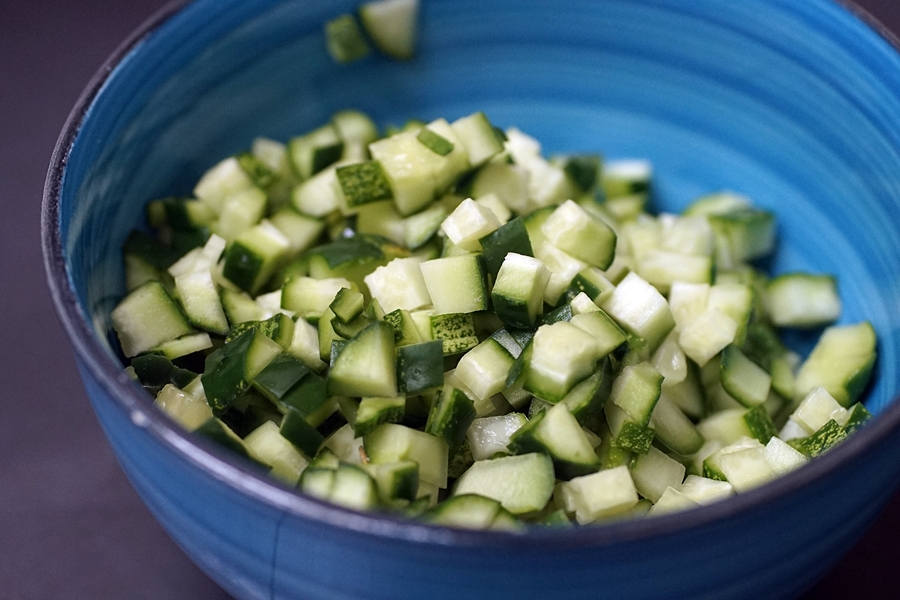 For the filling, you can use pretty much any combination of fresh veggies you like. We used Cucumbers.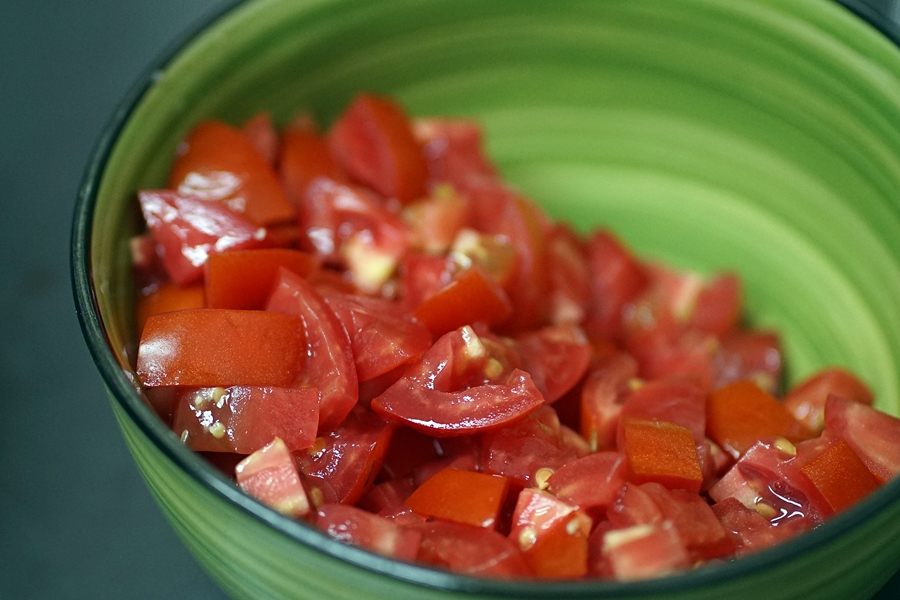 And we diced some Tomatoes too.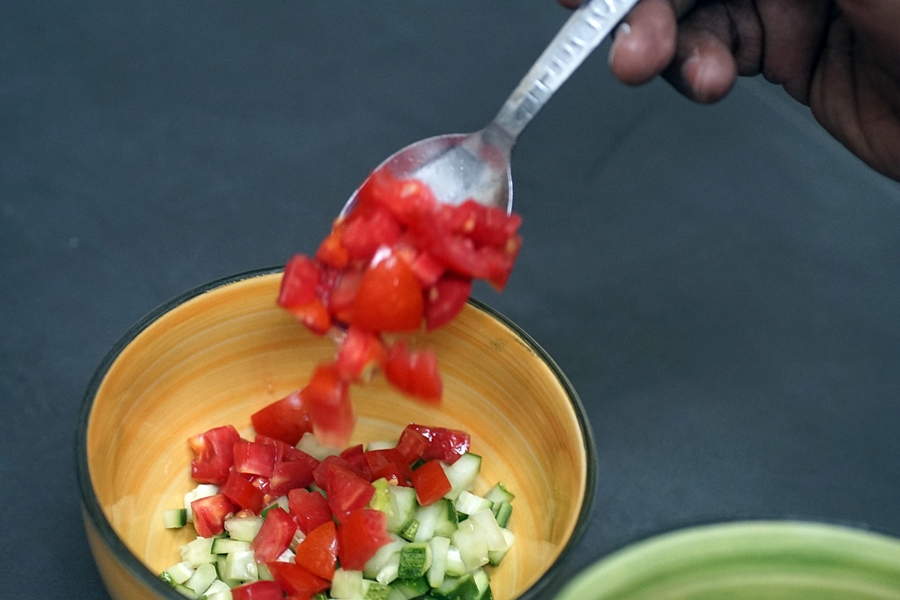 Mix your veggies together.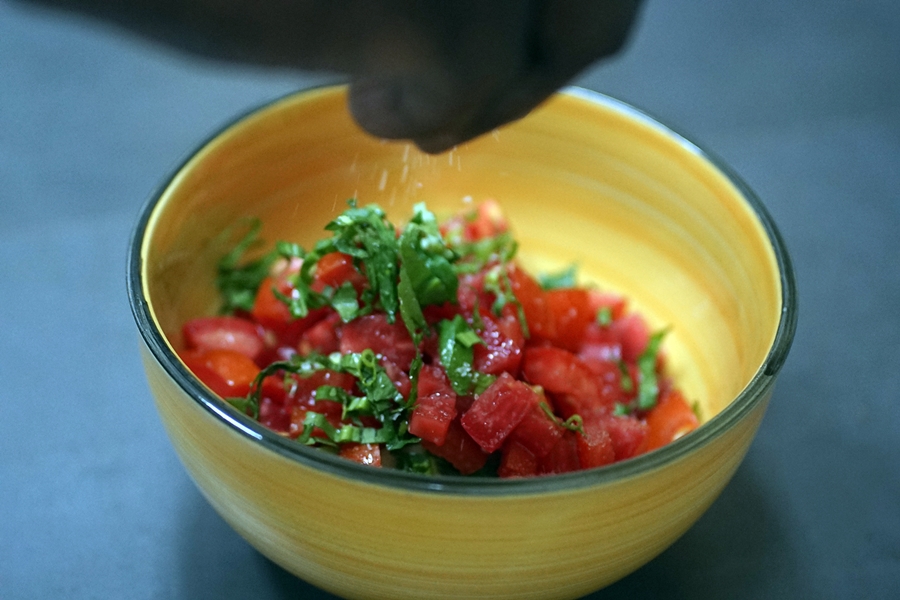 Then season your veggies with Salt, Black Pepper and a little bit of your chopped Chadon Beni.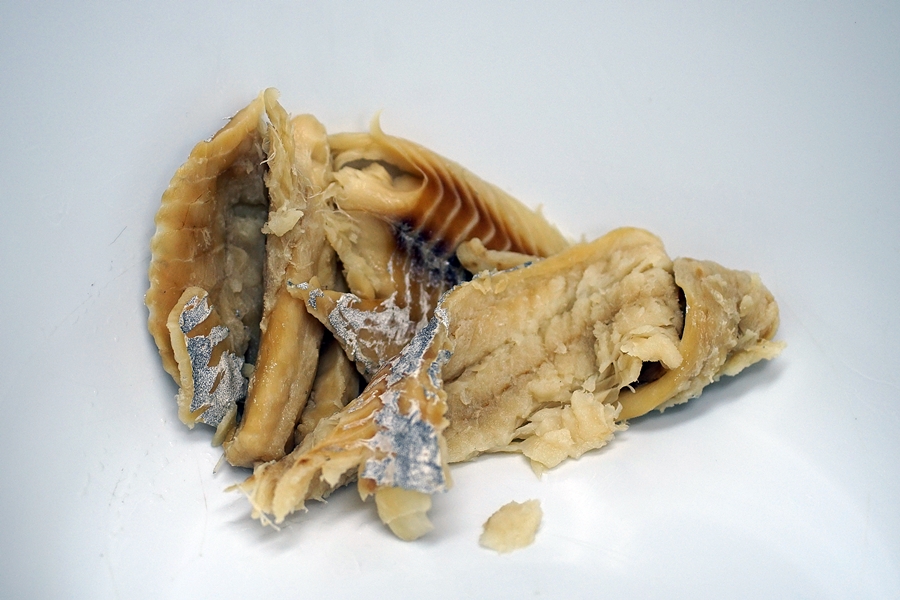 By this time, the Salt Fish should be ready. Take it out of the boiling water and place into a bowl to shred.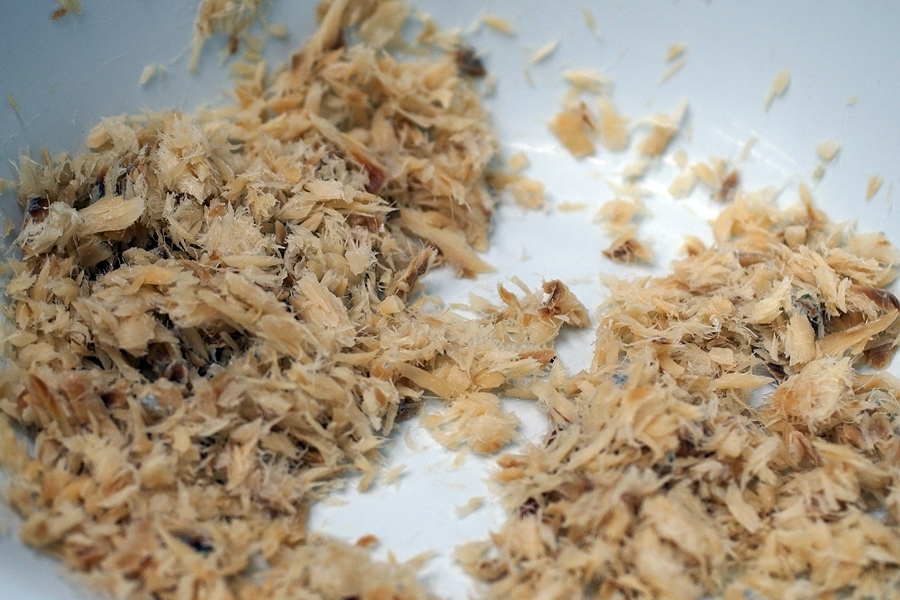 With a fork, rip the Salt Fish into flakes.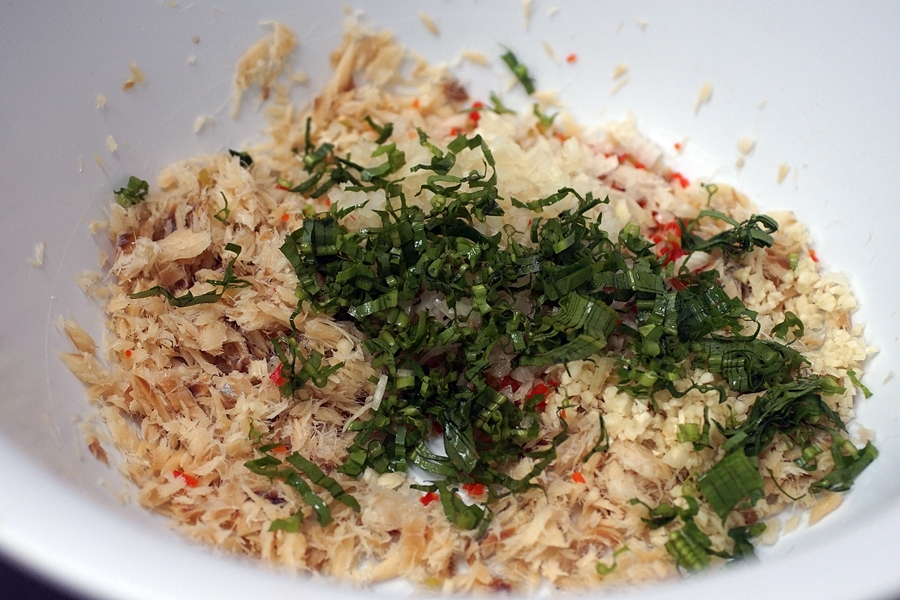 Add the prepped Onion, Garlic, Pimiento and Chadon Beni to the bowl.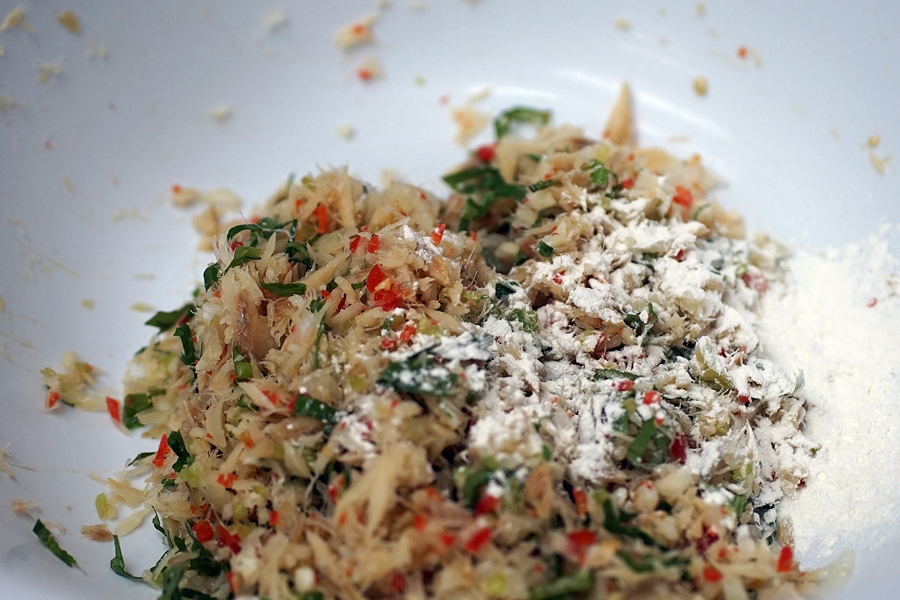 And just a little baking powder to help with the texture.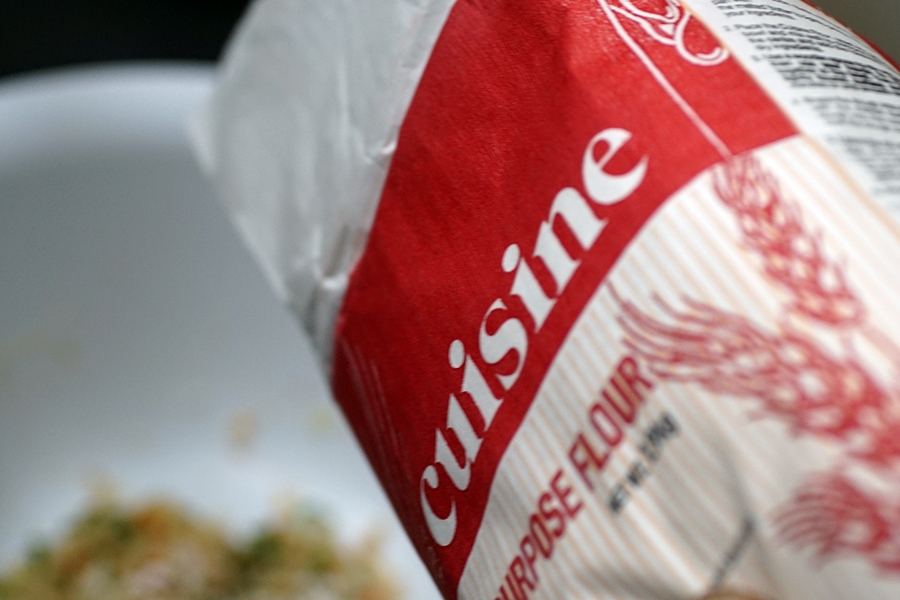 And finally, some CUISINE Flour to bring it all together.

Add some hot water to the mix.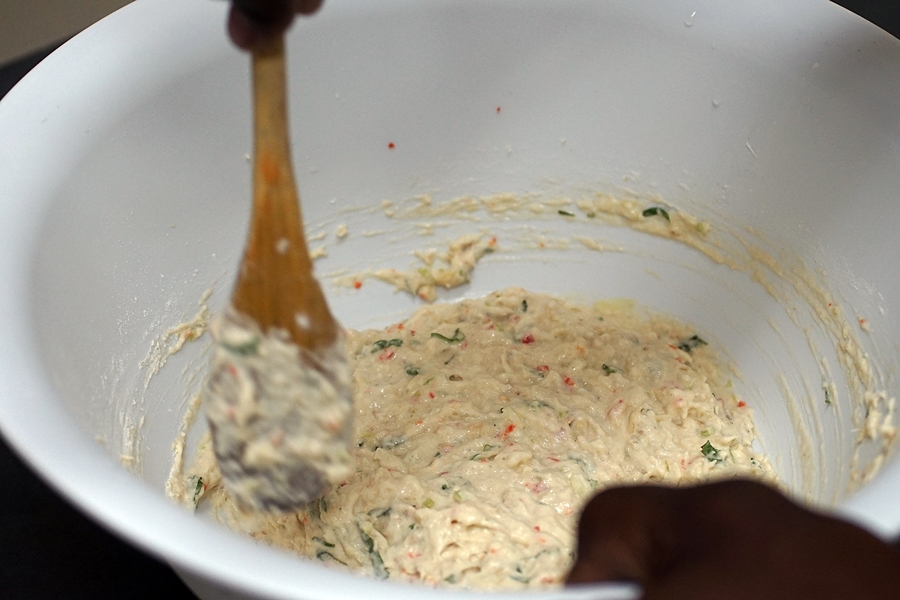 Then mix to combine all the ingredients evenly.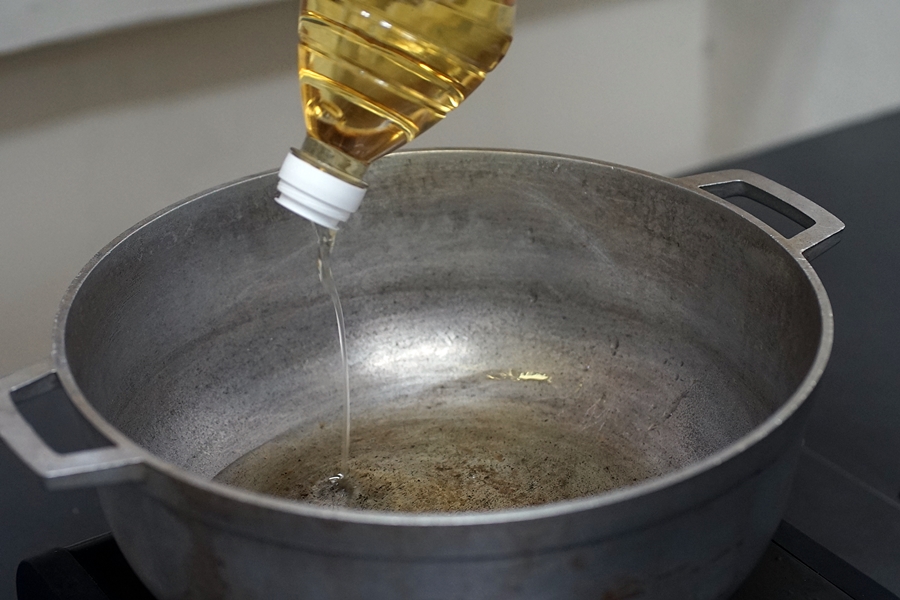 Accras require deep frying, so pour enough oil in a deep pot to almost cover Accras. Allow it to heat up.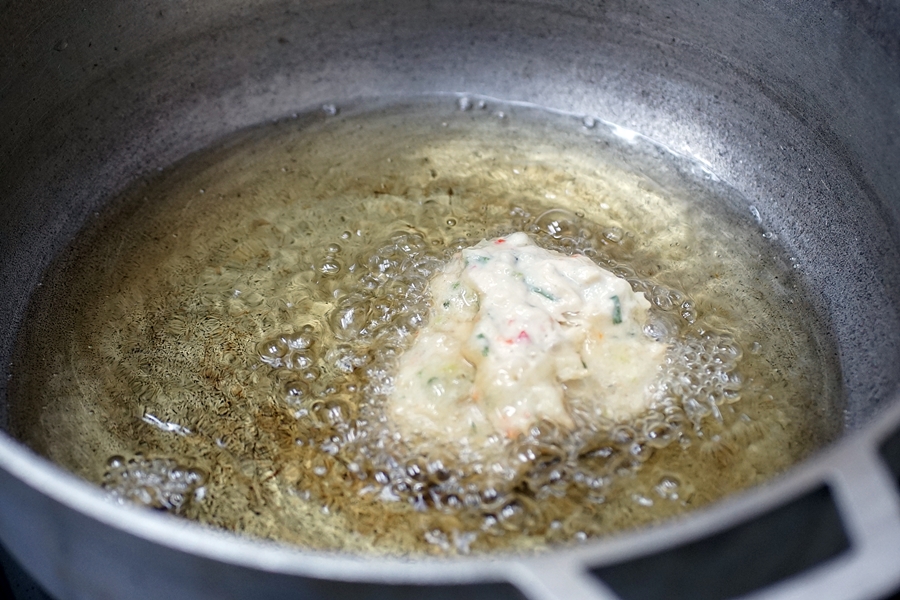 Using a spoon, put a generous scoop of your mixture into the hot oil. You want large Accras with enough area to cut open.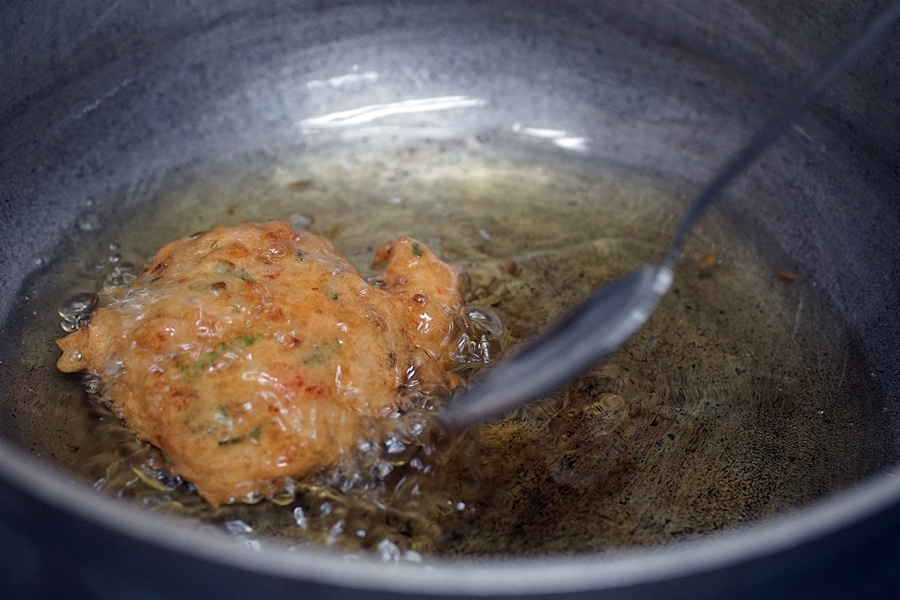 While frying, use a clean spoon to scoop hot oil onto the Accra to help it cook faster. This also reduces the chance of the raw mixture sticking to the pot when it is flipped.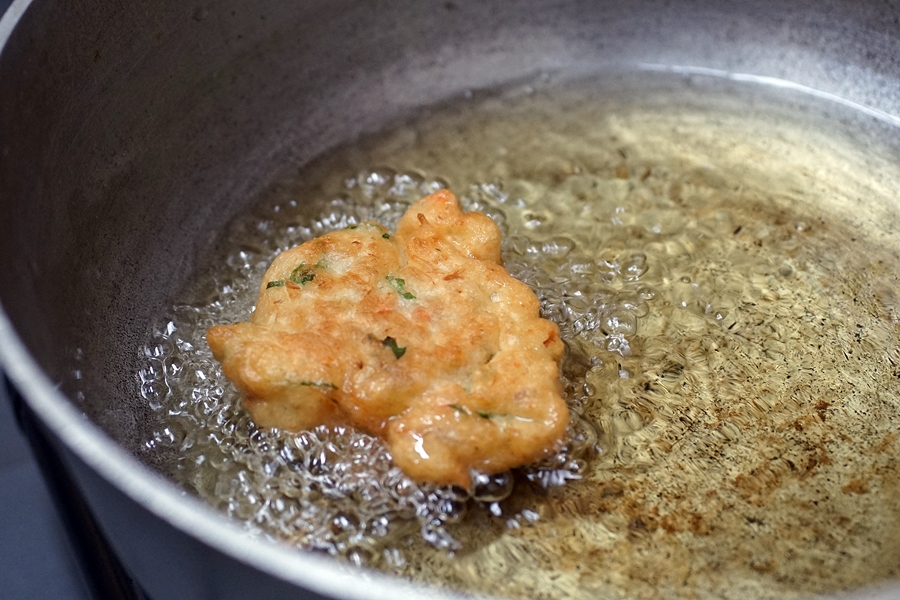 When it is golden brown, flip the Accra to cook the other side.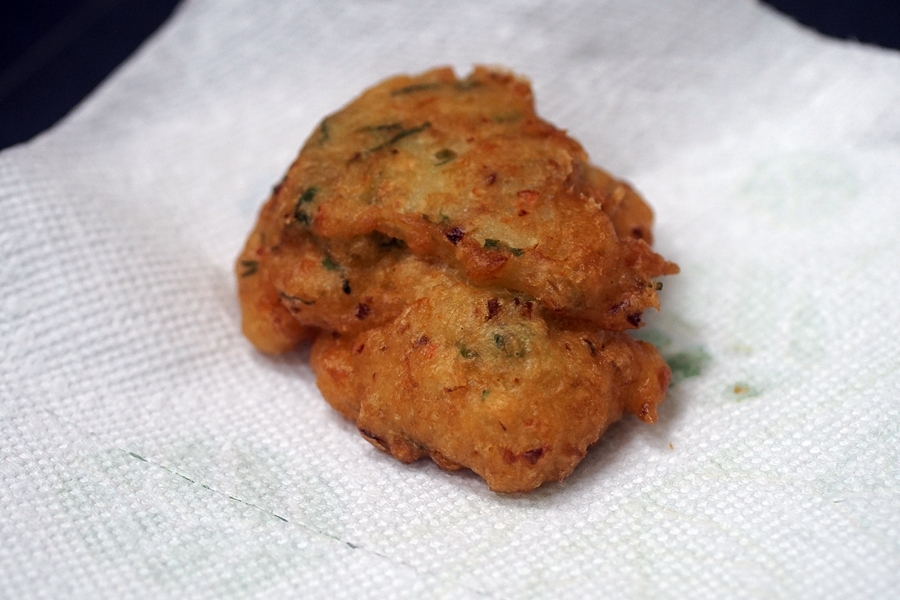 When the entire Accra is evenly brown and crispy, take it out and place it on paper towel to cool a bit and drain out excess oil..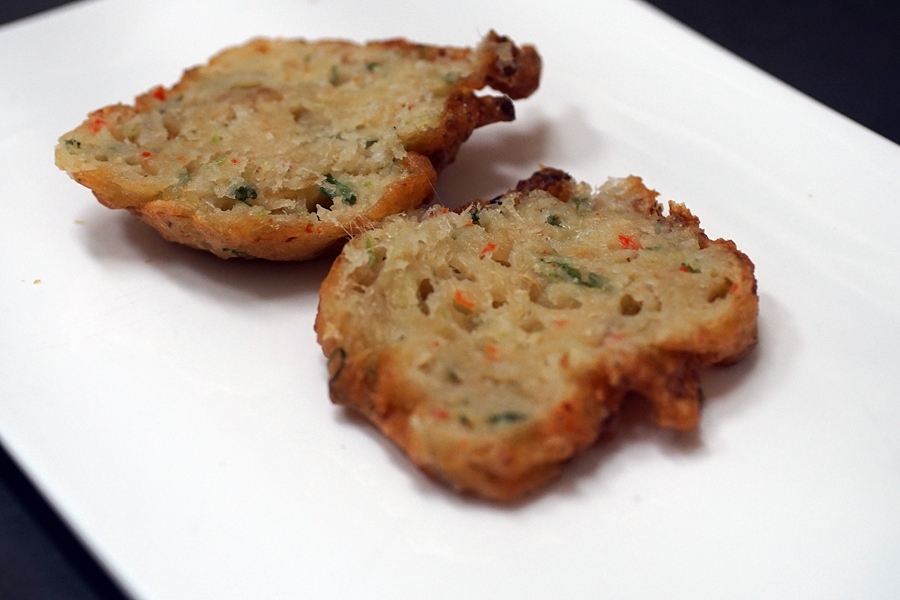 To serve, slice the Accra open.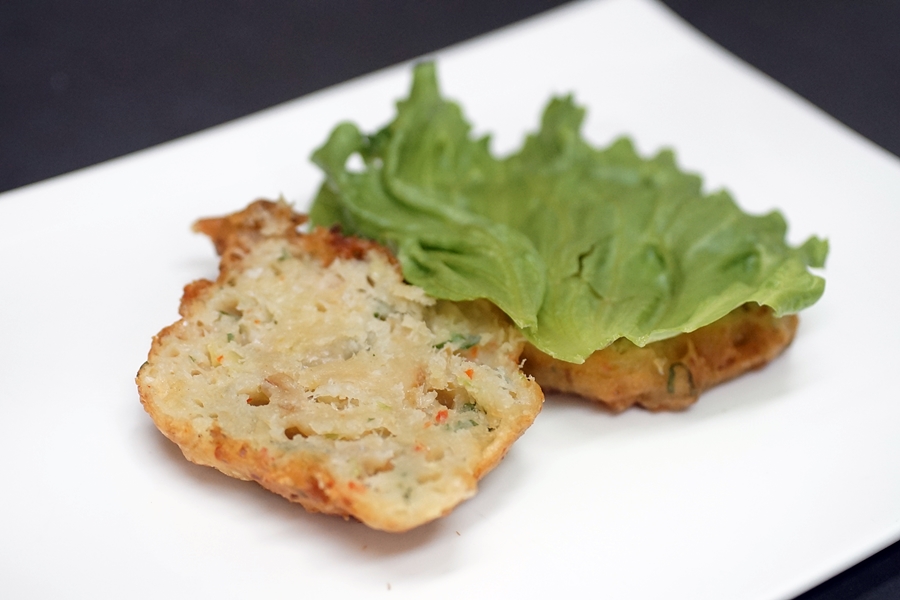 Place a piece of Lettuce inside.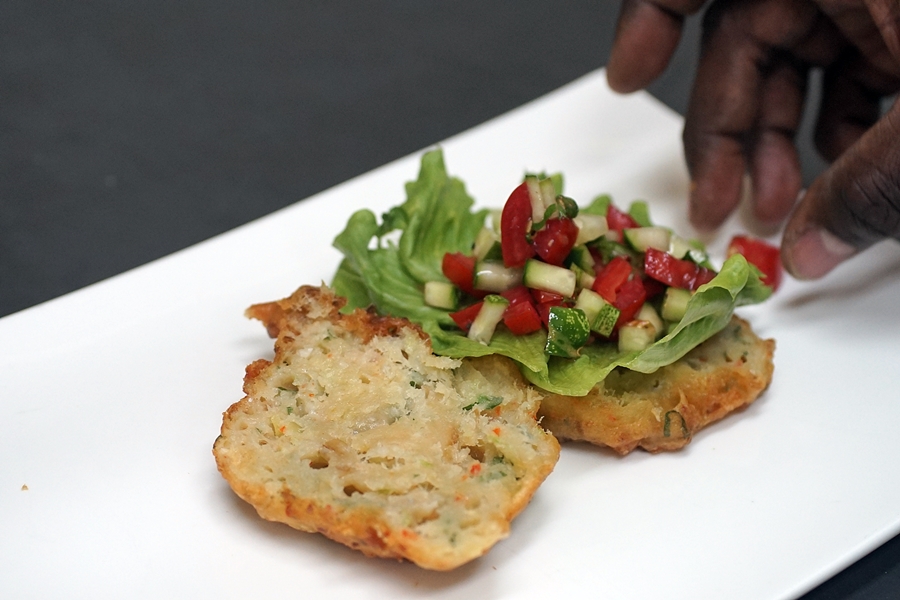 Then load it with a spoon of the fresh veggie mix.

With the natural juices from the fresh veggies inside, you don't really need anything else, but you're free to include a traditional condiment like Tamarind Sauce or Mango Chutney for more flavor. Either way, the crispy goodness of this simple dish will hit the spot in or out of Lent.