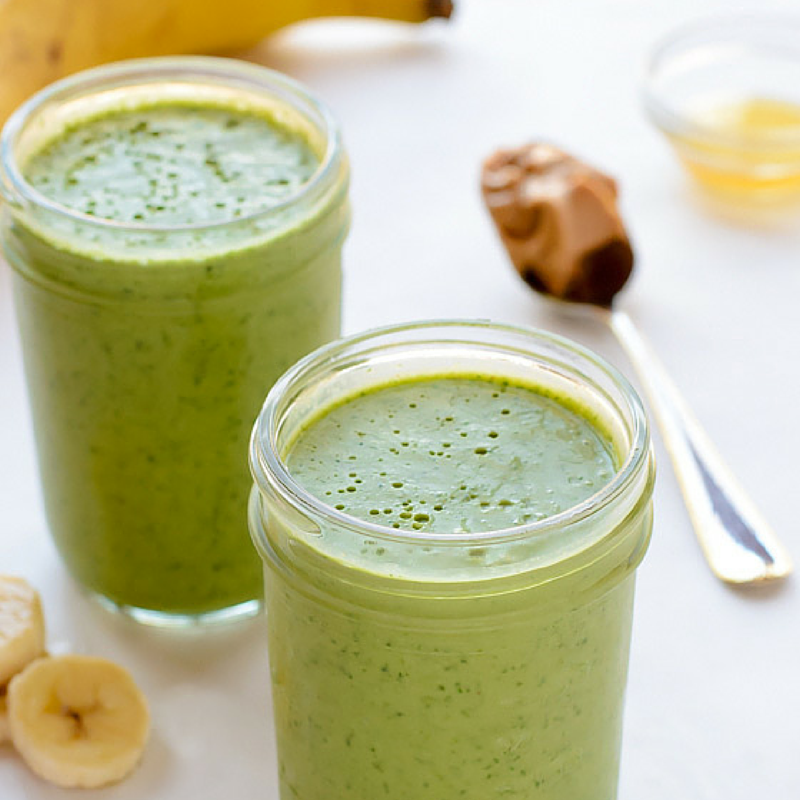 A healthy kale pineapple smoothie recipe that is loaded with protein, tastes fabulous, and will keep you powered all morning long. One sip, and you will feel ready to take on the world!
YIELD: 1 large or 2 small smoothies PREP TIME: 3 minutes COOK TIME: 2 minutes TOTAL TIME: 5 minutes
Ingredients:
2 cups lightly packed chopped kale leaves, stems removed
3/4 cup unsweetened vanilla almond milk, or any milk you like
1 frozen banana, cut into chunks
1/4 cup plain Greek yogurt
1/4 cup frozen pineapple pieces
2 tablespoons peanut butter
1 to 3 teaspoons honey, to taste
Directions:
Place all ingredients (kale, almond milk, banana, yogurt, pineapple, peanut butter, and honey) in a blender and blend until smooth. Add more milk as needed to reach desired consistency. Enjoy immediately.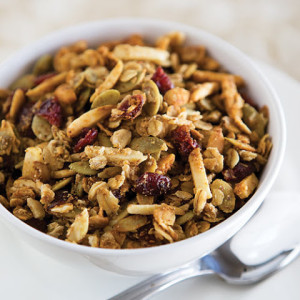 Ingredients:
2 cups old fashioned oats
1/3 cup sunflower seeds
1/3 cup sesame seeds
1 tsp vanilla extract
1 to 2 tsp ground cinnamon
2 tbs maple syrup
3 tbs coconut oil
1/2 cup coconut flakes
1/4 cup almonds, crushed
1/2 cup raisins
1/2 cup dried cranberries
(You can use just about any add-ins you can think of! Other good add-ins include dried figs, dried cherries, dried apples, walnuts, pistachios etc.)

Directions:
– Preheat oven to 250 degrees F.
– Pour all ingredients into a large bowl and mix well.
– Spread mixture on a baking sheet.
– Bake for 45 minutes (up to an hour) or until golden brown (stirring every 15 minutes).
– Let cool, then store in an air-tight container.

The longer you let the oats brown in the oven, the crunchier they will get.