3 Bean Soup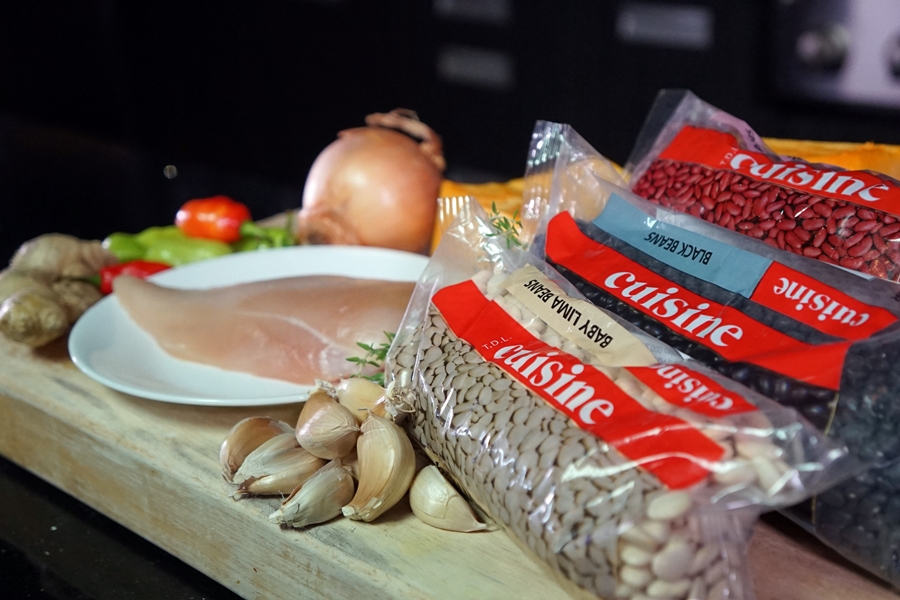 It's that time of year again. The "I have to fit into this carnival costume, look good and feel good on the road" time. So here's a Three Bean Soup meal idea using CUISINE beans, that fits in just right if your interest is figure, fitness, flavor or all of the above and then some.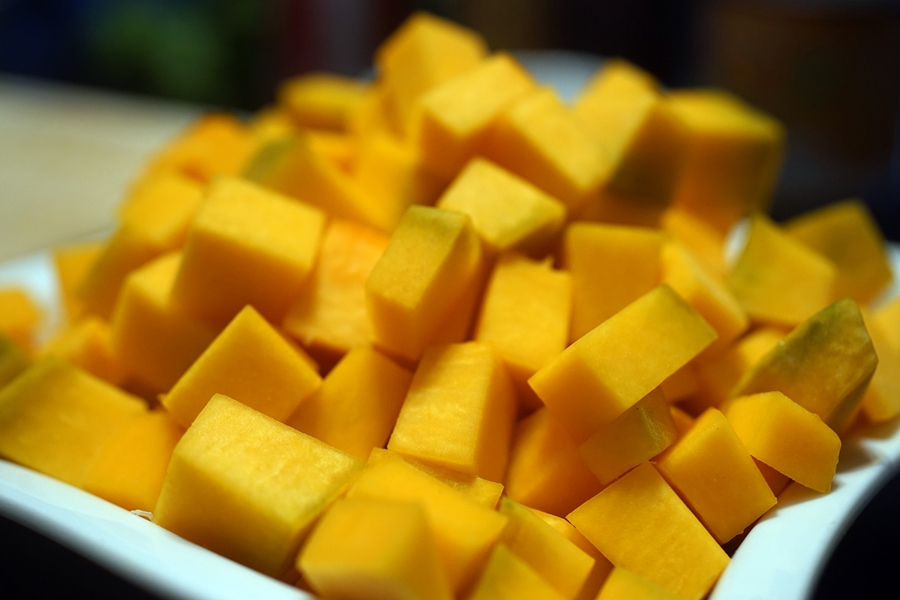 Cut some pumpkin into cubes. We used about 2 cups, just for a little flavor to compliment the beans.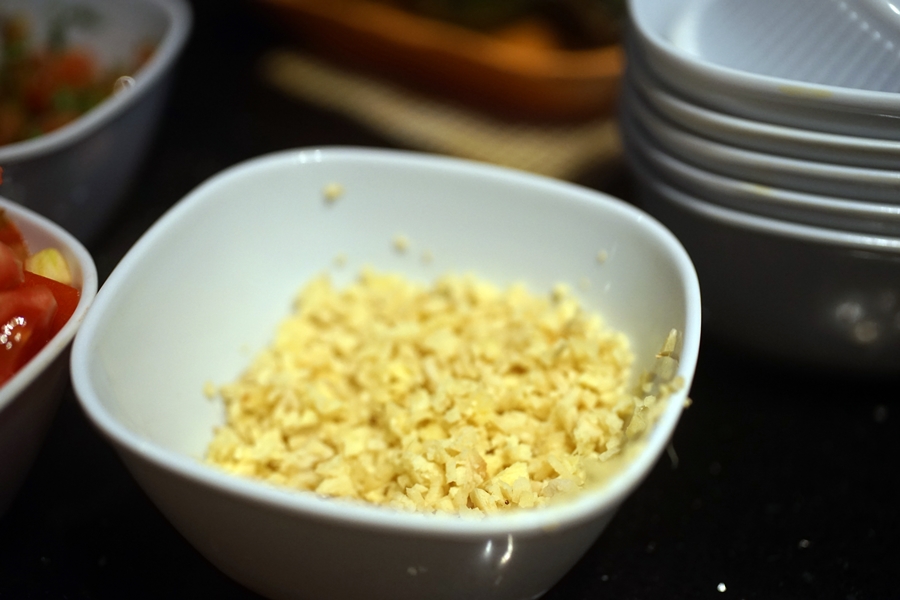 Then dice everything up. Ginger, garlic…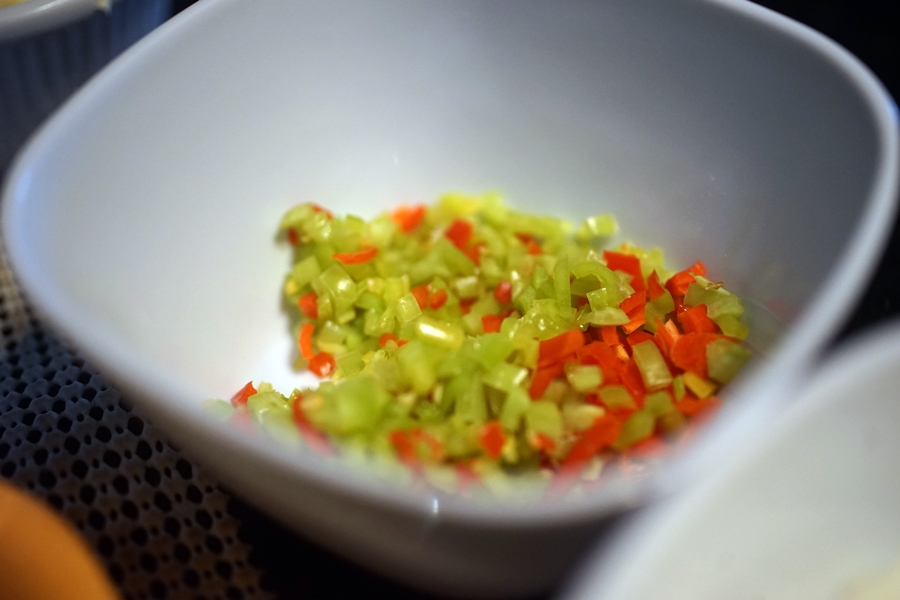 Pimiento. Going for flavor and not for heat.
And onion to contribute to that earthy flavor.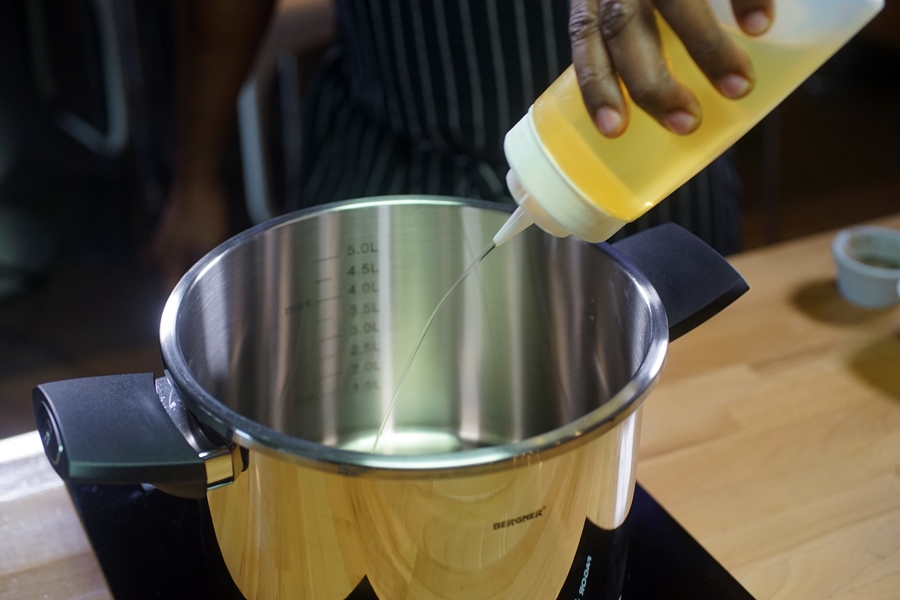 In a pressure cooker, add a little oil. Just enough to coat the surface.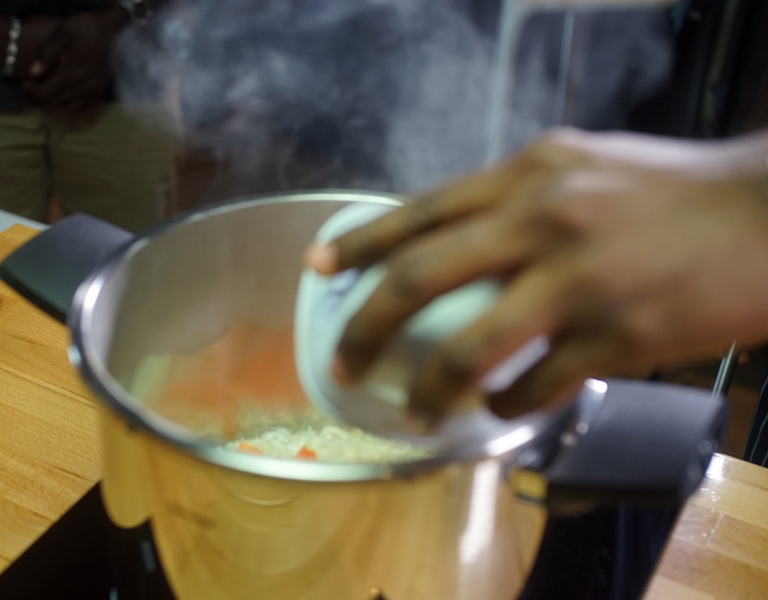 Add the ginger, garlic, pimiento and onion to the pressure cooker and saute (without the cover) for about a minute to start unlocking the flavors.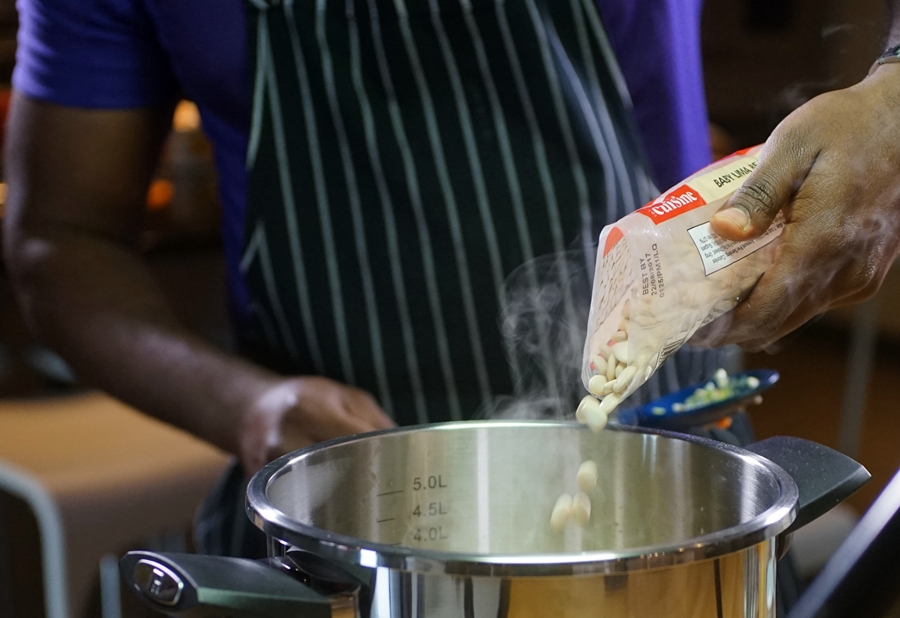 Then add your beans. We used CUISINE Lima Beans, Black Beans and Red Beans this time, but feel free to try various combinations. About a half pack of each.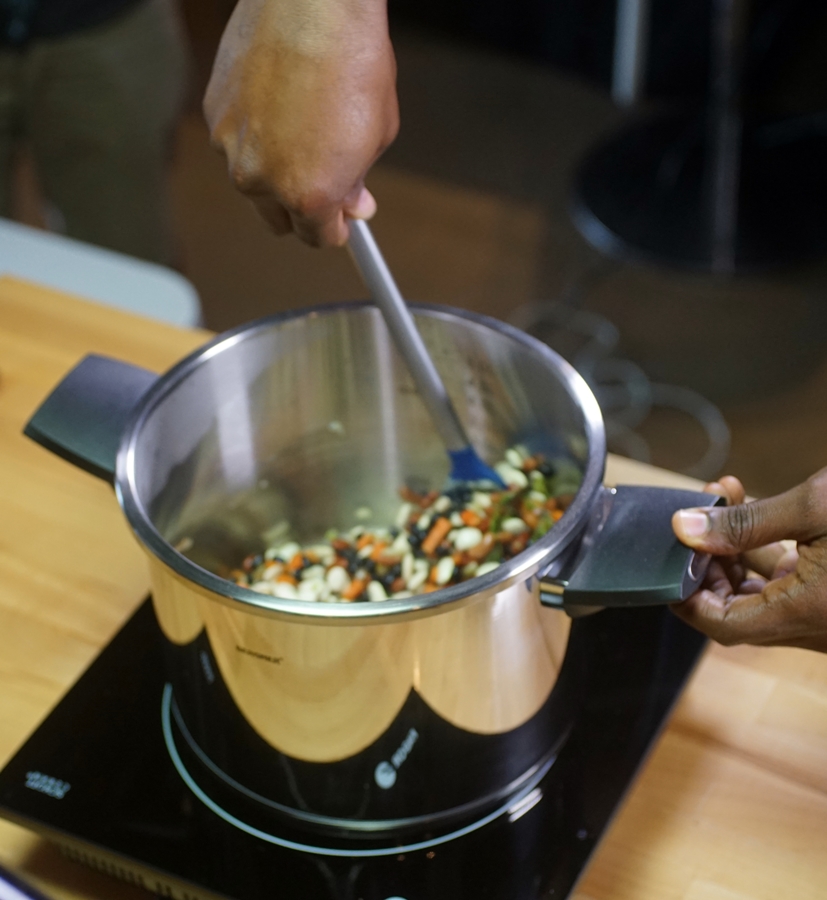 Add Salt and Black Pepper to taste, then mix it around to distribute evenly.
Add hot water. Enough to cover the contents by about 4 to 5 inches.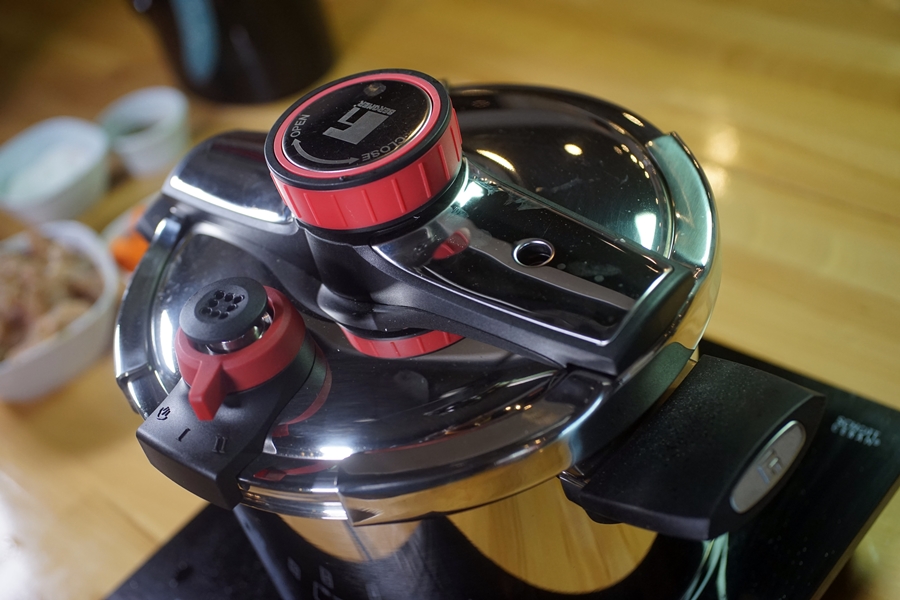 Then cover your pressure cooker and let it cook.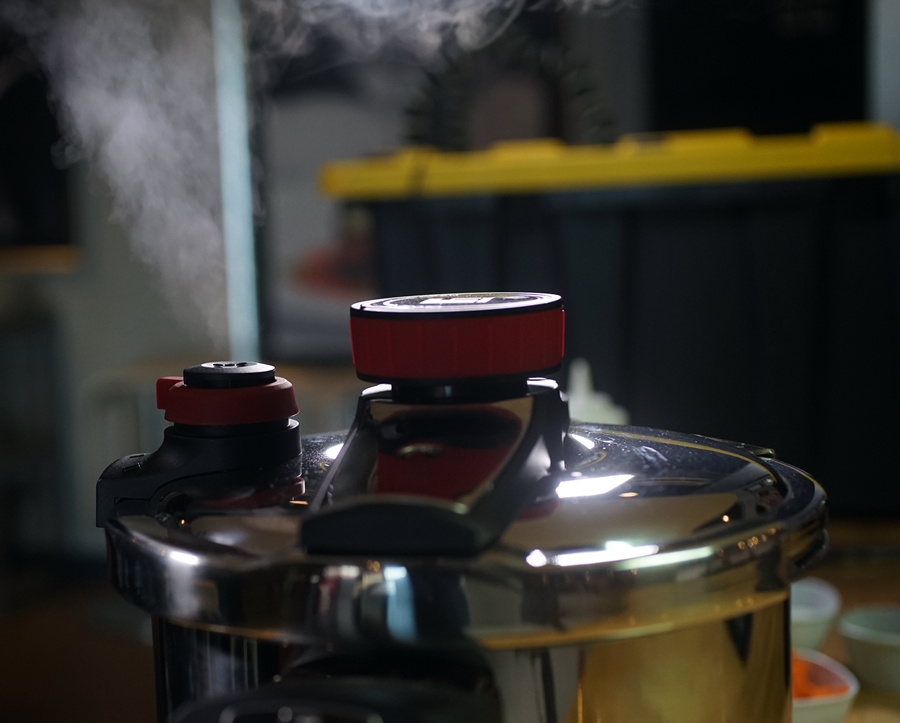 Cook times will vary according to your pressure cooker, so read your manual and follow the instructions there.
Remove your pressure cooker from the heat, let cool and open. Then place it back on the heat. Top up with hot water if you don't have enough liquid for a soup. Keep in mind, you'll be cooking this for about 10 more minutes.
Cube your seasoned chicken breast (or leave it out for a veggie option)…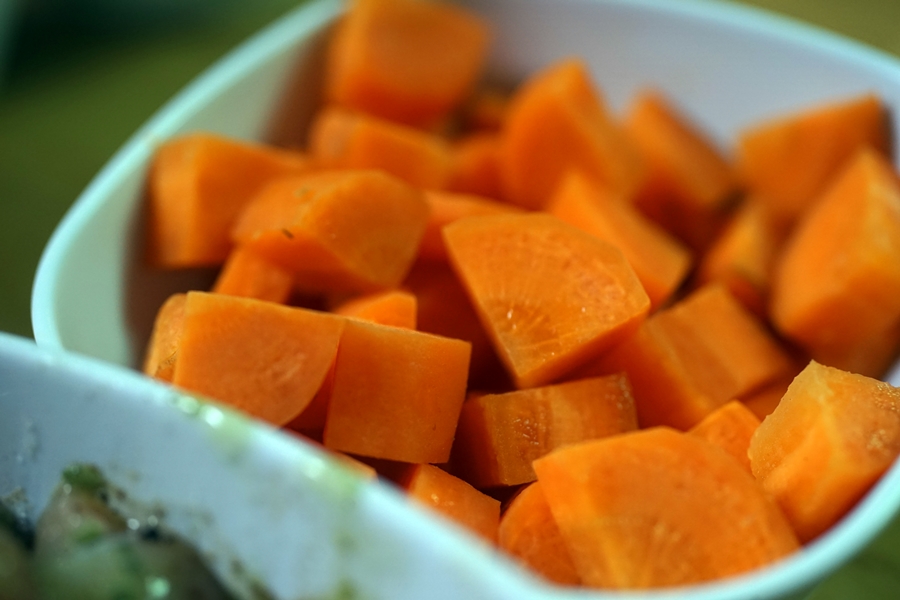 Some carrots…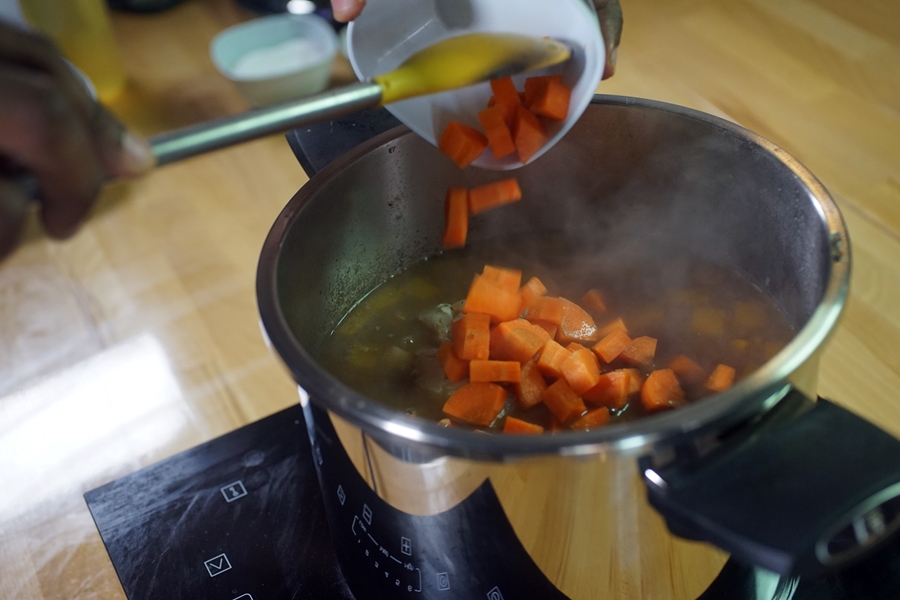 And add them to the soup. Let it cook uncovered for 10 to 15 more minutes, until the chicken is done and the carrots achieve your desired texture.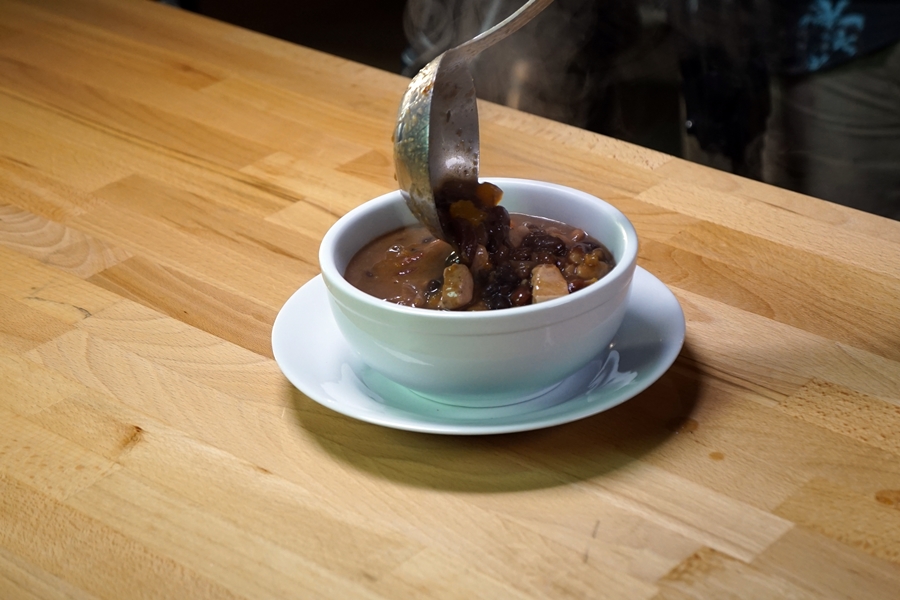 Spoon it into a deep bowl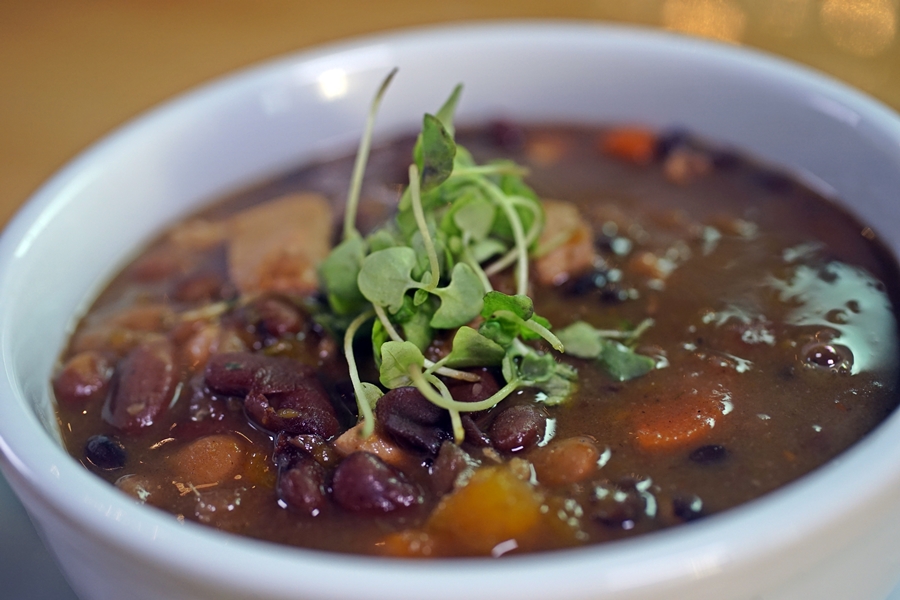 Top it with Micro Greens, Chives, Parsley or any other green herb of your preference and that's it.